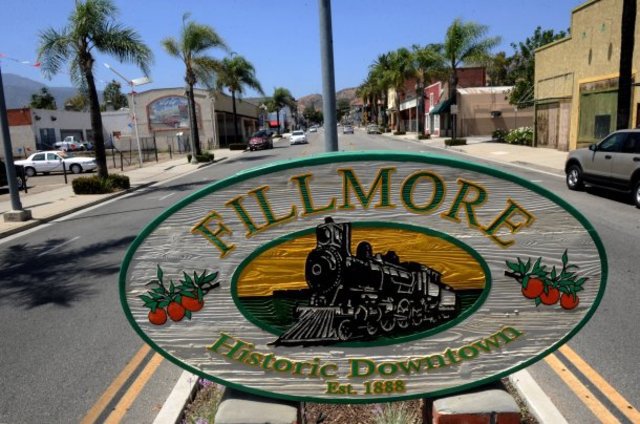 View All Fillmore Listings
Amenities:

Small Town Feel

Tourist Train

Gateway to Los Padres National Forest

Incredible Mountain Vistas
Fillmore Homes
The Last, Best, Small Town

Sitting in the heart of the Santa Clara River Valley, Fillmore boasts a tourist train, citrus groves and a historic downtown, all great attractions for visitors. Ask any resident, however, and the features that truly set the town apart are its warm climate, small-town atmosphere and sense of community.
Although small, Fillmore likes to think big when it comes to tourism. Toppled by the 1994 Northridge earthquake and then rebuilt, its downtown retains old time California charm with the crispness of modern amenities.
Fillmore is also a gateway to the Los Padres National Forest, offering incredible mountain vistas and year-round hiking. Snow-capped peaks shine in winter.
VITAL STATISTICS
Location: 23 miles northeast of Ventura.
Origin of name: Named after J.A. Fillmore, the general superintendent of the Southern Pacifics Pacific Division when the line in the area was built.
Motto: The Last, Best, Small Town in Southern California.
Official flower: Rose.
ZIP codes: 93015, 93016.
Bardsdale: 93015.
North Fillmore: 93015.
Sespe: 93015.
Incorporation date: July 10, 1914.
Type of government: General law; five-member City Council and city manager.
Average annual high temperature: 77 degrees.
Average annual low temperature: 48 degrees.
Average rainfall: 19.28 inches.
Elevation (near City Hall): 459 feet.