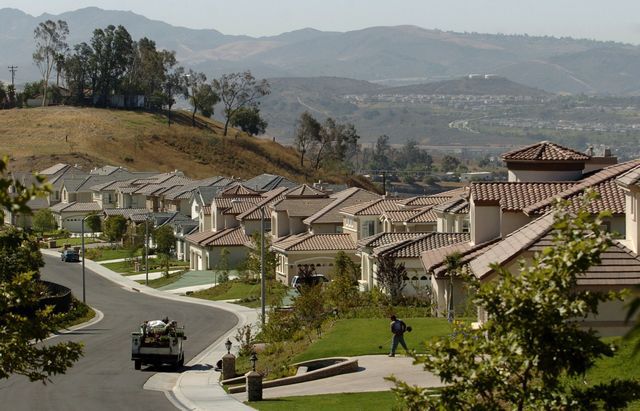 View All Moorpark Listings
Amenities:

Exotic Animal Training and Management

Moorpark College

Small-town feel

Clean, safe neighborhoods
Moorpark Homes
Star of the Valley

Moorpark is a small town with plenty of character.
For years, this was a rural community where you could see cows grazing along the hills as you drove down Spring Road. Now, Moorpark is home to some of the county's largest employers and Moorpark College, which offers the world-famous Exotic Animal Training and Management program.
Moorpark is still the kind of place where you know the people at the grocery store. However losing the small-town feel doesn't upset residents, who see the greater good in having more conveniences for themselves. Residents consider Moorpark to have nice, clean neighborhoods that are, most importantly, safe.
They say the weather is cooler than in the valleys, and a good place to get a view is from Monte Vista Nature Park.
VITAL STATISTICS
Location: Six miles west of Simi Valley.
Origin of name: Named for the Moorpark apricot, which once grew in abundance in the area.
Nicknames: Also known as Star of the Valley, Garden Spot of the World.
Official flower: Apricot blossom.
ZIP codes: 93020, 93021.
Virginia Colony: 93021.
Incorporation date: July 1, 1983.
Type of government: General law; council/city manager system.
Average annual high temperature: 78 degrees.
Average annual low temperature: 49 degrees.
Average annual rainfall: 13.9 inches.
Elevation (near City Hall): 512 feet.