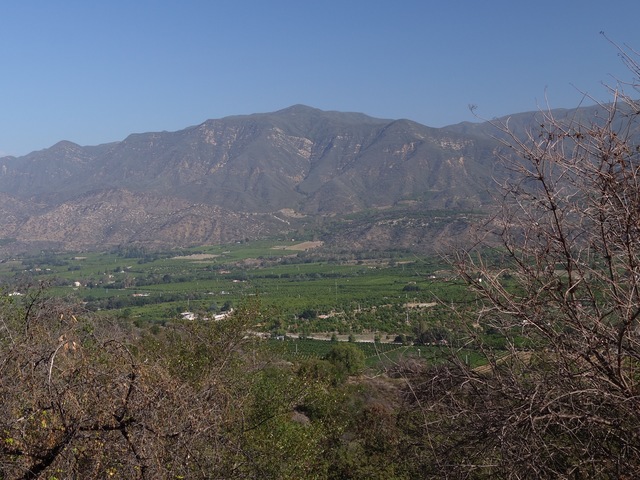 View All Ojai Listings
Amenities:

Golf Courses

Libbey Bowl

Tourism

Art Scene
Ojai Homes
Stand-in for Shangri-La

The beauty of Ojai has always appealed to artists and philosophers, ranging from J. Krishnamurti to the Hollywood elite. The city that is billed as having once served as Shangri-La in a Ronald Coleman movie now appeals to families. Residents say they love Libbey Park, the architecture, friendly people, nature trails and views, along with Ojai's tranquility and sense of community.
Visitors say they also enjoy the quaint shops and quiet streets. Downtown's Ojai Ice Cream is a destination for many, and for good reason. It's said to be one of only four shops in California that still makes its own ice cream.
The Ojai Valley Inn and Spa has been rated by travel magazines as one of the top spa resorts in the world and draws visitors from across the globe. The Ranch House and Suzanne's Cuisine have earned honors for their food and wine lists.
Several prestigious private schools call Ojai home, including Thacher and Villanova Preparatory.
VITAL STATISTICS
Location: 14 miles inland from Ventura.
Origin of name: Taken from an Indian word Ahwai, meaning either nest or moon.
Nicknames: The city was formerly called Nordhoff.
Official flower: The Matilija poppy is identified with Ojai.
ZIP codes: 93023, 93024.
Meiners Oaks: 93023.
Mira Monte: 93023.
Wheeler Springs: 93023.
Woodland Acres: 93023.
Incorporation date: Aug. 5, 1921.
Type of government: General law; five-member council and city manager.
Average annual high temperature: 78 degrees.
Average annual low temperature: 49 degrees.
Average annual rainfall: 21.79 inches.
Elevation (near City Hall): 746 feet.