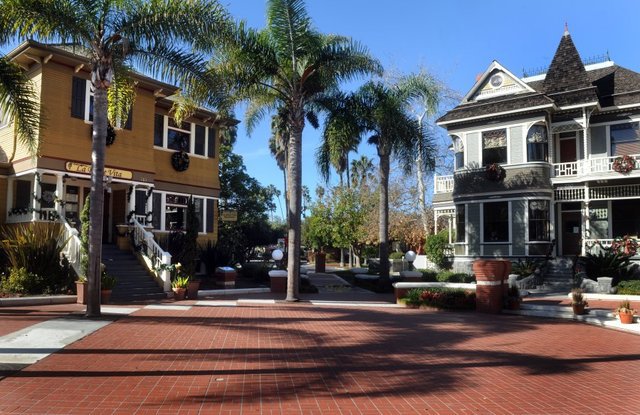 View All Oxnard Listings
Amenities:

Golf Courses

Large number of community parks

Beaches

Harbor
Not Just a Pretty Name

Oxnard homes and Oxnard real estate can mean different things to different people. From beach front homes to quaint, historical neighborhoods to bustling new communities, Oxnard has much to offer.
Oxnard's strange sounding name comes from the family that developed one of the city's first industries, a sugar-beet refinery. Oxnard, the county's largest city, offers coastal beauty and a small-town atmosphere, and is surrounded by some of the richest agricultural land in the world. It has a variety of business parks and shopping areas, including the newly renovated Esplanade.
It also is home of the county-operated Channel Islands Harbor, a gateway to the Channel Islands.
Outlook Magazine in 1998 ranked Oxnard third among 30 California cities most suitable for relocating a business.
Oxnard residents are proud of the city's downtown Heritage Square, which has 15 restored or replica turn-of-the-century houses. The Henry T. Oxnard District made the National Register of Historic Places in 1998 and was added to the state Register of Historic Places in February 1999. This turn-of-the-century neighborhood has received recognition as a national landmark for 139 homes along F and G streets in downtown Oxnard.
The Carnegie Art Museum, formerly the Carnegie Library, is an explosion of artwork and education programs. The Dallas Cowboys held a three-week training camp in Oxnard in 2004, 2005 and 2006.
VITAL STATISTICS
Location: Located halfway between Los Angeles and Santa Barbara.
Origin of name: Named after the Oxnard brothers.
Nicknames: Also known as Sugartown, Biggest Little City of the Coast, Land of Everlasting Summer, Lima Bean Capital, Strawberry Capital, Gateway to the Channel Islands.
Official flower: Geranium.
Official tree: Coral tree.
ZIP codes: 93030, 93035, 93033, 93034, 93036.
Colonia: 93030.
El Rio: 93030.
Hollywood Beach: 93035.
Nyeland Acres: 93030.
Saviers: 93033, 93034.
Silver Strand: 93035.
Incorporation date: June 30, 1903.
Type of government: General law with council/manager system.
Average annual high temperature: 73 degrees.
Average annual low temperature: 51 degrees.
Average annual rainfall: 15.62 inches.
Elevation (near City Hall): 53 feet.