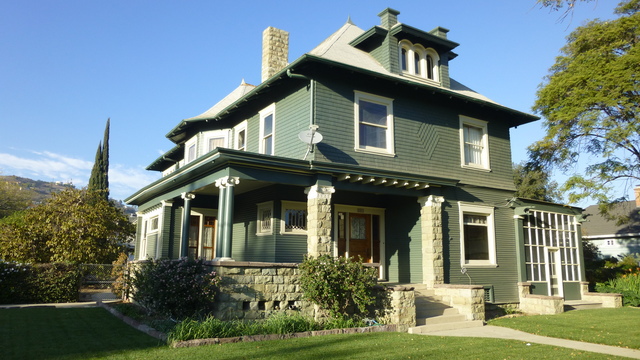 View All Santa Paula Listings
Amenities:

Historic Train Station

Historic Downtown

Airport

Hollywood's secret film spot
Santa Paula Homes
Citrus Capital of the World

Whether its the sunshine, warm climate, historic areas, small-town life or the people, Santa Paula residents say there are plenty of reasons to like their rural community.
Visitors will find a historic downtown punctuated by an outdoor mural program. Victorian and Craftsman homes line Santa Paula streets. Two museums, the California Oil Museum and the Aviation Museum, provide informative diversions.
In many ways, a trip to the self-proclaimed Citrus Capital of the World is a journey into life as it was a century ago. Miles of orange, lemon and avocado groves still surround the community. Main Street architecture has changed little since buildings cropped up in the early 1900s, although renovations have spruced up the downtown. Antique excursion trains still ply the rails alongside the historic depot.
With Fillmore and Piru, Santa Paula is being promoted as a tourist attraction called Heritage Valley.
VITAL STATISTICS
Location: 15 miles northeast of Ventura.
Origin of name: Probably named for Saint Paula, a noble Roman matron.
Nicknames: Glen City, Citrus Capital of the World.
Official flower: red and white petunia.
ZIP codes: 93060, 93061.
Incorporation date: April 22, 1902.
Type of government: general law; city manager system.
Average annual high temperature: 74 degrees.
Average annual low temperature: 48 degrees.
Average annual rainfall: 18.41 inches.
Elevation (near City Hall): 274 feet.