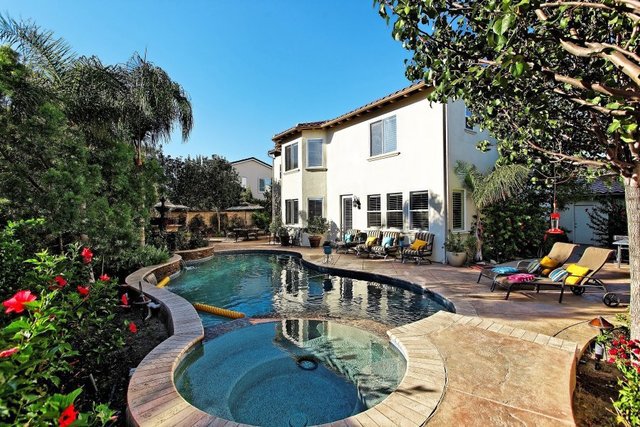 View All Simi Valley Listings
Amenities:

Reagan Presidential Library

Golf Courses

Top Safe City in America

Setting for many Westerns
Simi Valley Homes
Located at the edge of eastern Ventura County and encircled by beautiful hills, Simi Valley is a haven away from the congestion of the San Fernando Valley and Los Angeles County.
The residents, many of whom moved to Simi from the San Fernando Valley, like the fact the city is safe and clean, with an abundance of parks and activities for people of all ages. This city's ability to maintain a small-town feel while being close to Los Angeles is also rated a plus. Simi Valley is consistently rated one of the safest cities in the nation. It is the home of the Ronald Reagan Presidential Library and Museum, which recently opened its Air Force One Pavilion, along with the newly opened Simi Valley Town Center, a 600,000-square-foot open air shopping center, and Corriganville Park, once known for being the backdrop of many western movies.
VITAL STATISTICS
Location: 27 miles east of Ventura.
Origin of name: The name comes from a Chumash Indian word, shimiji, which refers to the thread-like clouds that appears sometimes over the valley. In August 1795, Spanish missionaries referred to the area as the Valley of Simi. The first post office was Simiopolis, a name used in promotional material for a planned development in the late 1880s. The post office name was changed to Simi a few months later and became Simi Valley when the city incorporated in 1969. The name Simi Valley won more votes than than the name Santa Susana.
Nicknames: No official nicknames.
Official flower: California wild rose.
Official tree: coast live oak.
ZIP codes: 93062, 93063, 93064, 93065, 93093.
Santa Susana: 93063.
The Knolls: 93063.
Wood Ranch: 93065.
Incorporation date: Oct. 10, 1969.
Type of government: General law; city manager system.
Average annual high temperature: 74 degrees.
Average annual low temperature: 51 degrees.
Average annual rainfall: 14.96 inches.
Elevation (near City Hall): 977 feet.