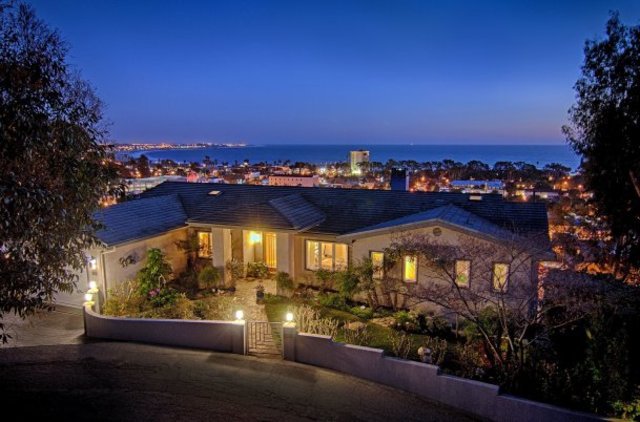 View All Ventura Listings
Amenities:

Golf Courses

Pier

County Seat

Seaside fairgrounds
San Buenaventura (Ventura)
---
Ventura Homes
Ventura by the Sea
To look for homes for sale and real estate in Ventura is to begin a search for the California lifestyle.
Everything from beach homes to beautiful hillside houses to ranch land can be found. Suburban settings with houses close to schools and parks as well as more homes in more remote settings can be found within Ventura's borders.
You can find a sampling of homes for sale in Ventura, CA to the right. Or use the link below those listings to get full search results for real estate for sale in Ventura.
Ventura is the county seat, home of the Ventura County Museum of History & Art and the site of the Ventura County Fair, along with numerous other events throughout the year.
Its redeveloped downtown and pedestrian-friendly streetscape have attracted new restaurants and stores within the past few years. Shoppers are also attracted to the renovated Pacific View Mall.
Meanwhile, San Buenaventura State Beach, the Ventura Harbor, Ventura Pier and Channel Islands National Park Visitor Center continue to be popular attractions among Southern Californians.
Venturas history began with the forming of Mission San Buenaventura, which is still used for regular Catholic church services and is open to visitors.
Driving north along Highway 33 takes visitors along the Ventura Avenue oil fields, which in their prime production days poured plenty of money into the city.
Agriculture also remains an important industry in Ventura.
VITAL STATISTICS 
Location: 63 miles north of Los Angeles.
Origin of name: The city, officially San Buenaventura, was named for Mission Sanbuenaventura (Saint Bonaventure, an Italian theologian). The reason usually given for the shortened name, Ventura, is that the full name did not fit on railroad timetables, but since that has been shown to be incorrect, its generally assumed the shorter name was more convenient than the longer one. There is evidence to suggest that the name became three words, San Buena Ventura, then was often abbreviated to S.B. Ventura. The name Ventura was proposed for the county when it separated from Santa Barbara County in 1873.
Nicknames: the Palm City, Poinsettia City, Poinsettia City by the Sea and Ventura by the Sea.
Official flower: Poinsettia.
Official tree: red flowering eucalyptus.
ZIP codes: 93001, 93002, 93003, 93004, 93005, 93006, 93007.
Casitas Springs: 93001.
County Government Center: 93009.
East Ventura: 93003, 93006.
La Conchita: 93001.
Montalvo: 93003, 93005.
Mussel Shoals: 93001.
Saticoy: 93004, 93007.
Incorporation date: March 10, 1886.
Type of government: charter; with city manager, council-mayor.
Average annual high temperature: 70 degrees.
Average annual low temperature: 50 degrees.
Average annual rainfall: 15.35 inches.
Elevation: 36 ft.
---